New Kit Coming Soon!!
Training Leotards
These leotards are from the Zone and are £21.95, plus you get an extra 10% off for being a member of Macclesfield School of Gymnastics. To receive this discount please contact the Zone on: 01706 368819 the leotard is Z102Ramona, choose your colour and size and quote our reference number to recieve your 10% discount 545 (you will only receive this discount by phoning the zone) 

Handguards
Recreational Gymnasts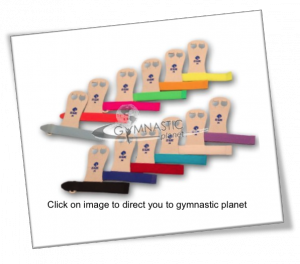 Rainbow Beginner Handguards 
£10.15
Competitive Gymnasts 
Please see Barry or Victoria for correct sizing before you purchase your handguards.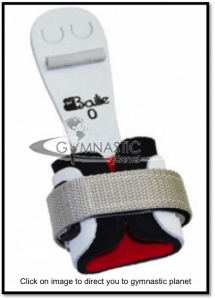 Bailie Velcro Narrow Style Ladies (aged 8+)
£29.00
These handguards are narrow width. The palm piece is ¼ inch narrower than our standard width guards. It has a 1" Velcro strap which allows the gymnast to vary the adjustment on the wrist. It also comes with a neoprene insert that helps pad the wrist to prevent irritation. These guards are recommended for gymnasts that have narrower or smaller hands. It is also appropriate for any level gymnast. Available in sizes 00-4
Wrist Bands for Handguards and Loops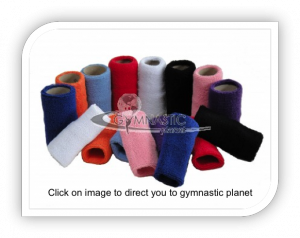 Double Wide Cotton Wristband 
£3.80
Classic Double wide cotton wrist band 120mm wide (sold as pair). Provides padded comfort when used under hand guards. One size fits all. Choose from eight colours.
Gloves and Loops for Metal Bar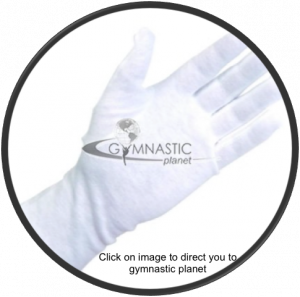 Metal Bar Loop Gloves
£4.50
These gloves are 100% cotton for better moisture absorption. The gloves were specially selected by us in order to provide low friction with the bar, and protect wrist from friction burns.
We recommend using the gloves with our superior cotton wrist bands. This will help gymnasts to work on the bar over a prolonged time without burns or grazes to wrists.
Please note: gloves are sold in one size. These gloves may be slightly too big for younger gymnasts but this will not effect their performance.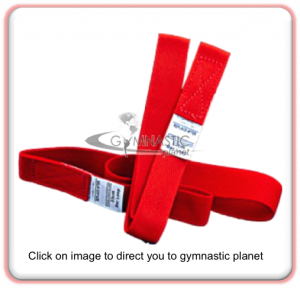 Gymnastic Metal Bar Loops
£5.99
Designed to speed up the learning of new moves in a safe environment and are blister free.
Available in following sizes: 26, 27, 28, 29, 30, 31 and 32 cm. 
Please see Barry or Victoria for correct sizing
Hand Care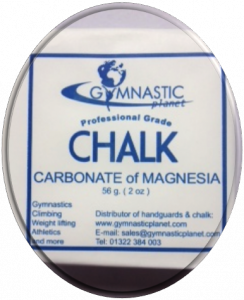 Chalk is available from Barry at
£1 a block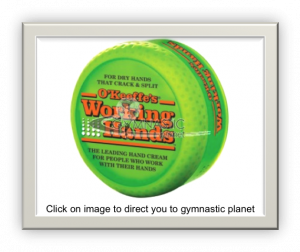 Working Hands Hand Care Cream  £6.99
Working Hands Cream is ideal for gymnasts. The cream has a unique formulation of moisturising ingredients guaranteed to improve the health of your gymnasts skin. Working Hands speeds up healing of all rips, blisters and cracks. 
It contains a high concentration of Glycerine, that draws in and retains moisture, which is necessary for skin to heal. Another key component is Allantoin, an odourless, non-toxic and non-allergenic skin-protectant derived from the Comfrey plant. It removes dead skin cells to allow for better penetration and absorption of moisture and moisturising ingredients.
Recommended directions: Apply at bedtime and after shower or bath. Night time use is recommended. Skin temperature rises during sleep, resulting in increased circulation and healing. Mild stinging of damaged skin is normal. O'Keeffe's Working Hands is extremely concentrated, and only requires a tiny bit to cover your hands.
*Prices maybe subject to change, postage and packing charges apply*